KARATE (空手) is an ancient form of unarmed self-defence martial art. It emphasizes effective self-defence techniques, physical fitness, develops character, and promotes harmony and peace.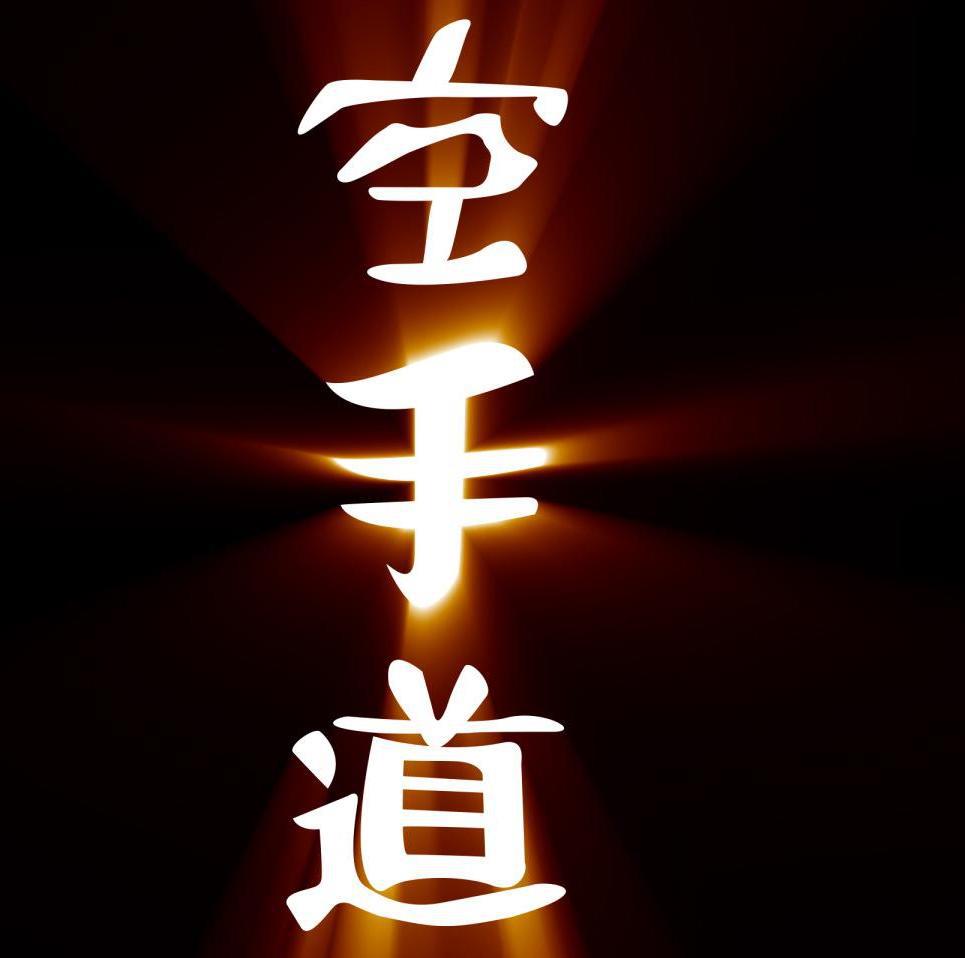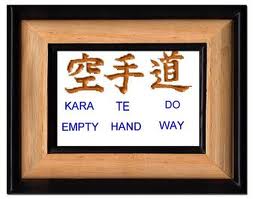 The word Karate-Do written with Japanese characters is translated as empty hand way. It is accepted that Karate -Do is an art that will develop great self-confidence and physical and mental health. It will aid the practitioner to gain wisdom, and will instill discipline and respect for others. The practice of Karate-do will help to mold and refine students so that their prime objective is to be useful to the society, the country and the world in which we live. Karate-Do can also be used to help the practitioner obtain spiritual enlightenment.
Today, karate-do is taught all around the world, and though it is often modified and always changing, four distinctive Japanese styles have emerged: 1. Goju Ryu 2. Shito Ryu 3. Shotokan 4. Wado Ryu
Karate has evolved into a popular and beloved sport. The World Karate Federation (WFK), the largest organization for karate as a sport, has developed a system of common rules and regulations.
PURPOSE OF KARATE DO To develop the mind, body and spirit in perfect harmonic union through daily perseverance in scientific and sincere practice.
GOAL OF KARATE DO The ultimate goal of Karate-Do is to build a peaceful world, free of discord and conflict. It does not mean merely to acquire the technical skill to defeat a rival in hand to hand combat, or to gain renown, titles medals or trophies. Karate-Do is the study of oneself, to realize the respect entitled to all forms of life.
Due to the fact that a real master of Karate-Do must correctly guide our apprenticeship,we must exhibit respect and eternal gratefulness toward the teacher that life has put in our path. Though with time the pupil may surpass the master's skill, the student should never forget the respect owed to his/her Sensei. Our bodies never should be used as weapons to destroy, but as tools to build. Members of our organization should only use offensive weapons in the defense of truth, justice and the maintenance of peace.
THE NAME "GOJU RYU" KARATE DO

CHOJUN MIYAGI

SHINZATO JIN'AN

EIICHI MIYAZATO
The oldest student of Miyagi Chojun Sensei, Shinzato Jin'an Sensei, once offered a kata exhibition at the tournament of every Japanese martial art. It was presented as part of the Hirohito coronation ceremony in 1930. After the exhibition, a kobudo master (traditional martial arts) asked Shinzato Sensei which karate school he belonged to. Shinzato Sensei was unable to answer the question due to the fact that there was no need for a name for each style of karate at the time. When Sensei returned to Okinawa, he told Miyagi Sensei of his encounter. Miyagi Sensei considered the problem for a time. Finally, he decided that it was necessary to give his style of martial arts a name in order to promote and spread it, as well as to cooperate with other schools of Japanese martial arts.
He called his art Goju-Ryu, which means 'hard and soft', following the eight laws of traditional Chinese Kempo, which can be found in the document titled "Bubishi".
OKINAWA GOJU RYU KARATE DO originated in China. Its parent arts are believed to be White Crane and Southern Shaolin Kung Fu. It was brought to Okinawa in 1881 by Master Kanryo Higaonna who had studied in the City of Foochow, China under the legendary Kung Fu Master, Ryu Ryu Ko. Master Higaonna's top student and successor was Master Chojun Miyagi. Master Miyagi developed the art further and in 1930 named it Goju-Ryu; meaning "Hard/Soft Style".
Goju-Ryu Karate-Do is a dynamic and diverse art. It consists of hand techniques (punches, strikes and blocks), foot techniques (kicks, stances and footwork), Chinese fast wrestling techniques (grabbing, throwing, takedowns, etc.) and Chin Na (seize and control) techniques (joint locks, pressure points, choke holds, etc.). It also incorporates a variety of ancient Chinese training implements which strengthens and tones the body. Although Goju-Ryu Karate-Do develops self-defence skills and physical fitness (flexibility, cardio and strength) its primary goal is the development of character. Okinawa Goju Ryu Karate – Doh is a blend of Chinese soft and flowing dynamics of White Crane Kung Fu (from the Fukien Province in China), and the powerful and destructive techniques of Okinawan Kempo (way of the fist). Goju Ryu Karate-Doh literally means "The Way of the Half Hard , Half Soft System of Empty Hands". Goju Ryu was developed by Miyagi Chojun O' Sensei (1888 – 1953).