WHAT IS ZUMBA?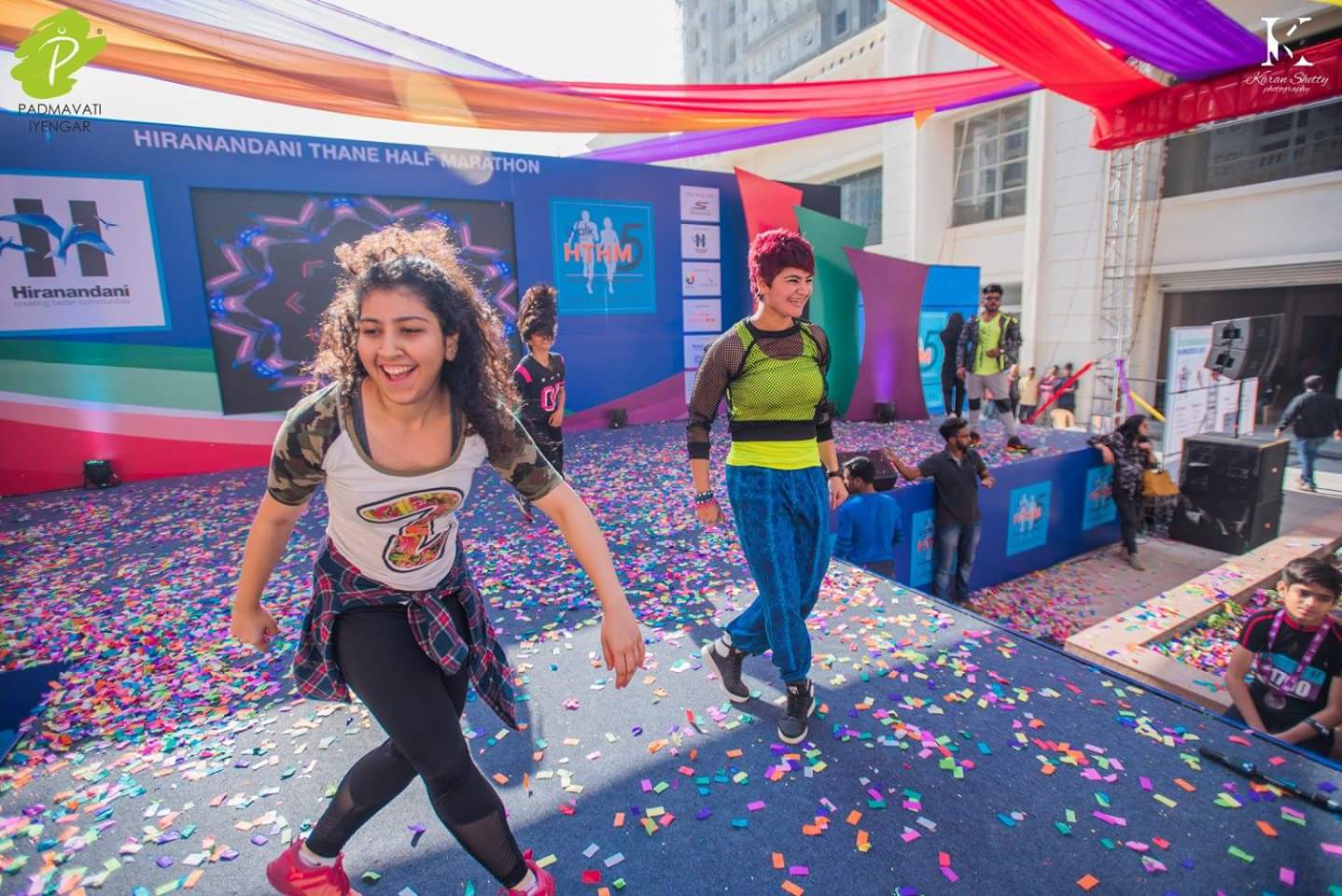 Zumba is a Latin inspired, dance fitness class that incorporates latin and international music and dance moves creating a dynamic, exciting, exhilarating and effective fitness program. It combines fast and slow rhythms that tones and sculpts the body using an aerobic approach to achieve a unique blended balance of cardio and muscle toning.
WHY CHOOSE ZUMBA?
Ø It's a blast : A Zumba class is "Exercise in disguise." Participants have a blast and don't even realize that they are exercising.
In fact, it feels so good , people want to do it everyday.
Ø Calorie burn: Zumba follows aerobic and interval training methods to incorporate higher levels of activity, which translates to high caloric expenditure.
An hour of Zumba gives you a minimum 500 to 800 calories burnt.
Ø Its Easy and Effective : The Zumba program is for everyone.
People of any fitness level, from any background and of any age can start the program right away.
It is easy to follow and very effective.
Ø Sculpted body : Zumba classes will potentially reshape all parts of your body,
including your upper body, lower body, mid section, heart and mind.
Some more information will come here.